Here at California Aqua Pros we have been busy bees keeping up with our new lines of products and features.  Did you know that in addition to being the premier builder in the Bay Area for Ponds and Pondless® Waterfalls we also build Rock Columns, Bubbling Pots and Urns, Dry Creek Beds, Giant Mushroom Fountains, as well as, all types of Brass Statuary Fountains.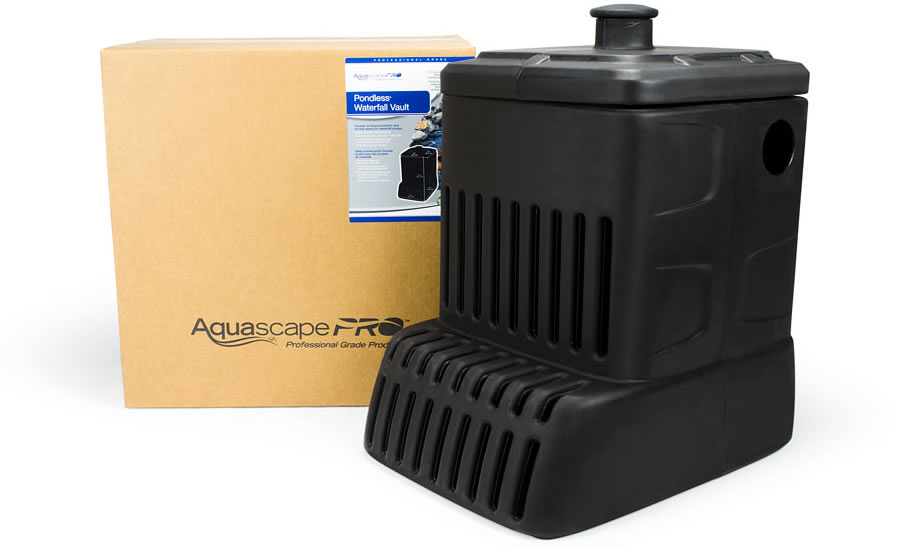 Pondless® Waterfall Vaults – These new vaults are much larger and stronger than the original vaults and can house 2 pumps and still have room for the Auto Fill.  It also allows us to convert some of the Hudson Auto Fills to the Brass Waterfill 200 valves which have been more dependable.  Those of you who have the old vaults and are collapsing these new vaults are a good retrofit.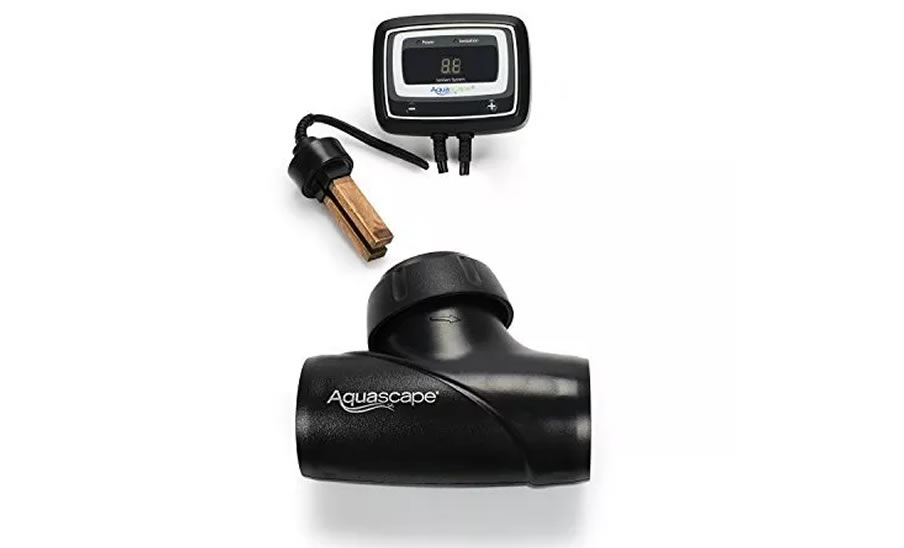 IonGen™ System – For those of you battling algae or clarity this is a new product that releases a calculated mixture of metal ions into the water to increase water quality, clarity and drastically reduce maintenance.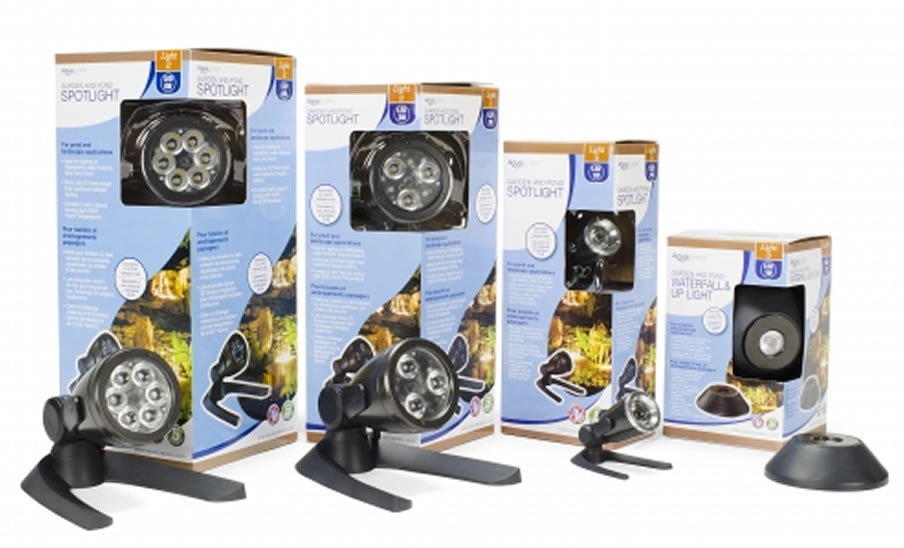 LED Lighting – New 3-watt Bullet Spotlights have equally bright output as your existing 20 watt halogen lights we originally installed but at only 3-watts of power!  Easy to retrofit into existing lighting system.
All new upgraded and reformulated Water Treatments.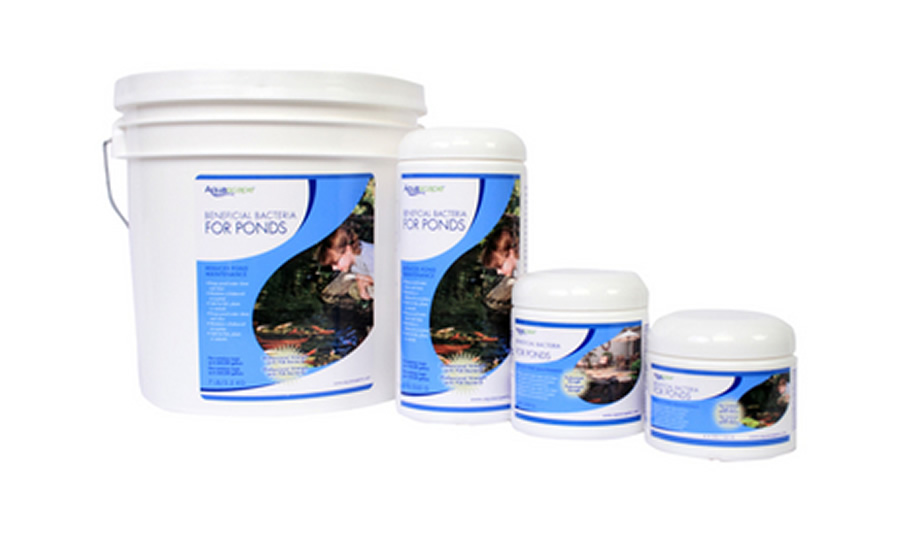 Beneficial Bacteria For Ponds/Dry (AquaClearer™ Extreme) – contains 8 pure strains of concentrated beneficial bacteria including PSB bacteria and enzymes.  Applied in your pond weekly.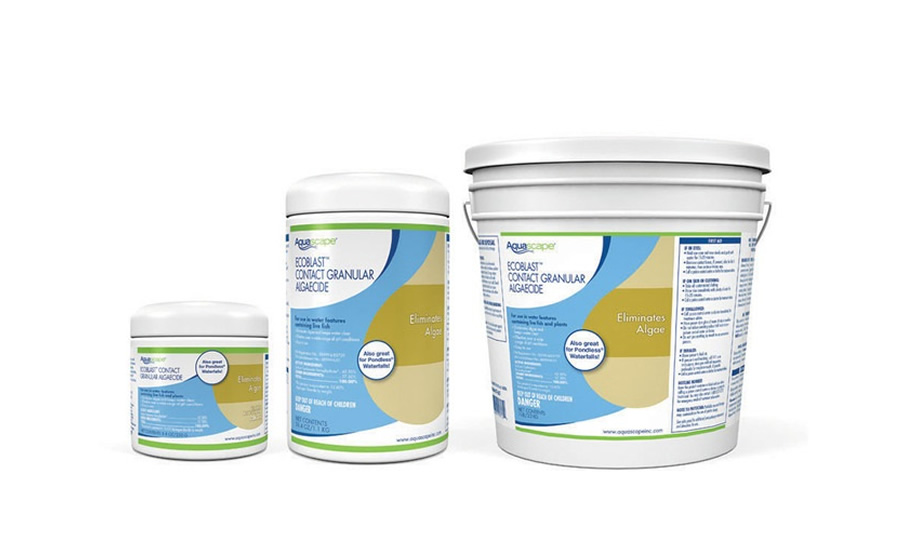 EcoBlast™ Granular (EcoBlast™ Spot Treatment) – This algaecide is applied directly on the algae and can be used on waterfalls, streams, fountains and pond.  Applied only as needed.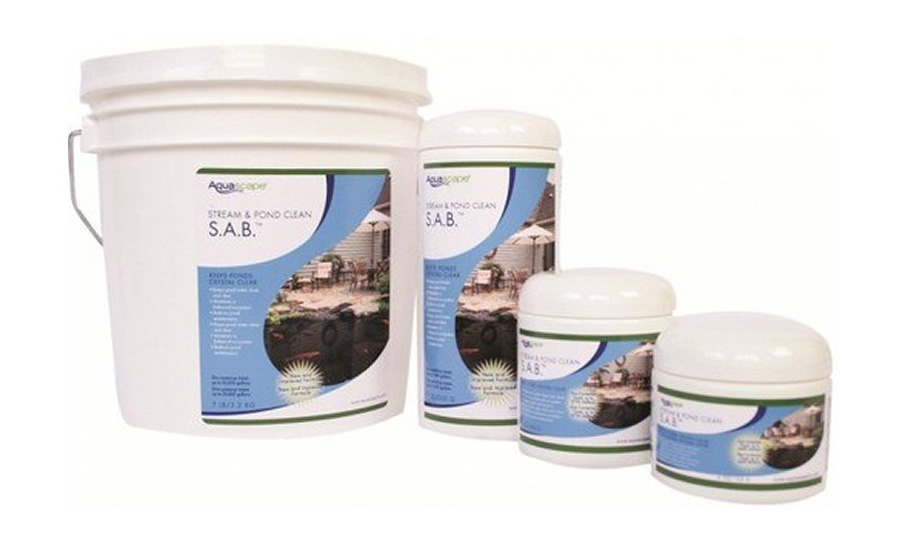 SAB™ Stream & Pond Clean (S.A.B.™  Extreme) – contains pure strains of concentrated beneficial bacteria and enzymes and is ideal for breaking down debris in ponds, streams and waterfalls.  Applied only as needed.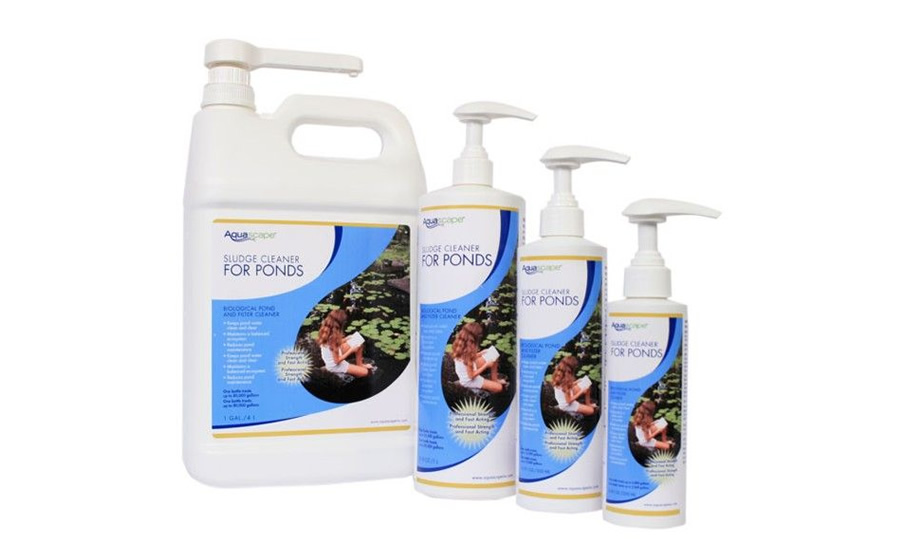 Sludge & Filter Cleaner For Ponds (AquaClearer™ Sludge Cleaner) – contains 5 pure strains of concentrated heterotrophic beneficial bacteria.  This combination of natural cleaners helps to maintain a strong biological balance in your pond while quickly cleaning between rocks, gravel and keeping filter pads from becoming quickly clogged.  Applied only as needed or as a monthly treatment.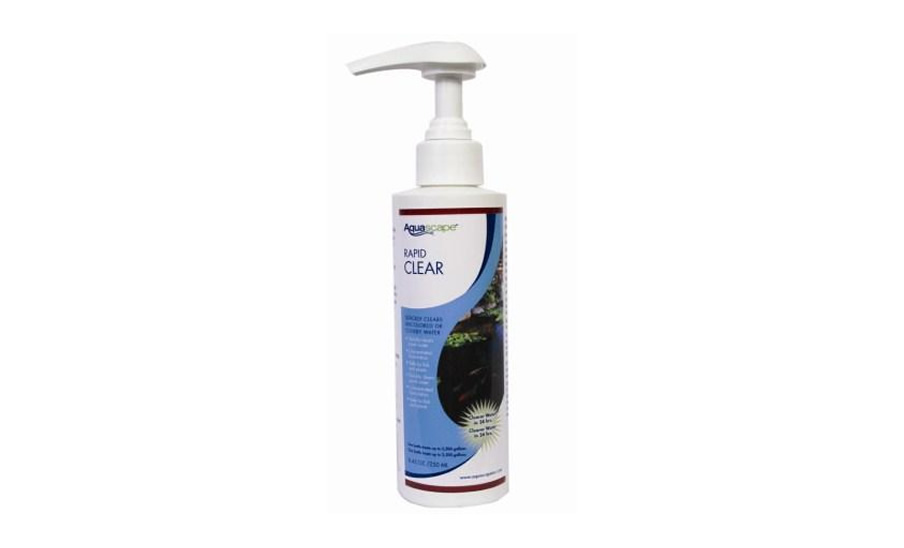 Rapid Clear (EcoFloc™) – scientifically blended to quickly clear cloudy or discolored pond water by clumping suspended debris, also called flocculation.  Most ponds will clear within 24 hours.  Applied only as needed.
All of these products are available by calling our office at (800) 994-0262 or emailing us through our contact page.  We can also help you decide which product may work best for your pond, waterfall or fountain.